This article will explain to what happens when you turn off grading in an Application Case activity. Do note that this option is only available for Application Case activity.
This Guide is for:
Super Admin
Teacher Admin (Full-Access)
Teacher, (Owner Full-Access)
Instructors can turn off grading when they create an Application Activity. One of the key fundamentals of TBL is where learners are encouraged to further analyze and discuss certain cases and topics. Some Instructors use Application exercises to push that forward without necessarily grading the activity. This doesn't mean generating reports with zeroes, it means not generating reported grades at all.
When you turn off grading in an Application Case activity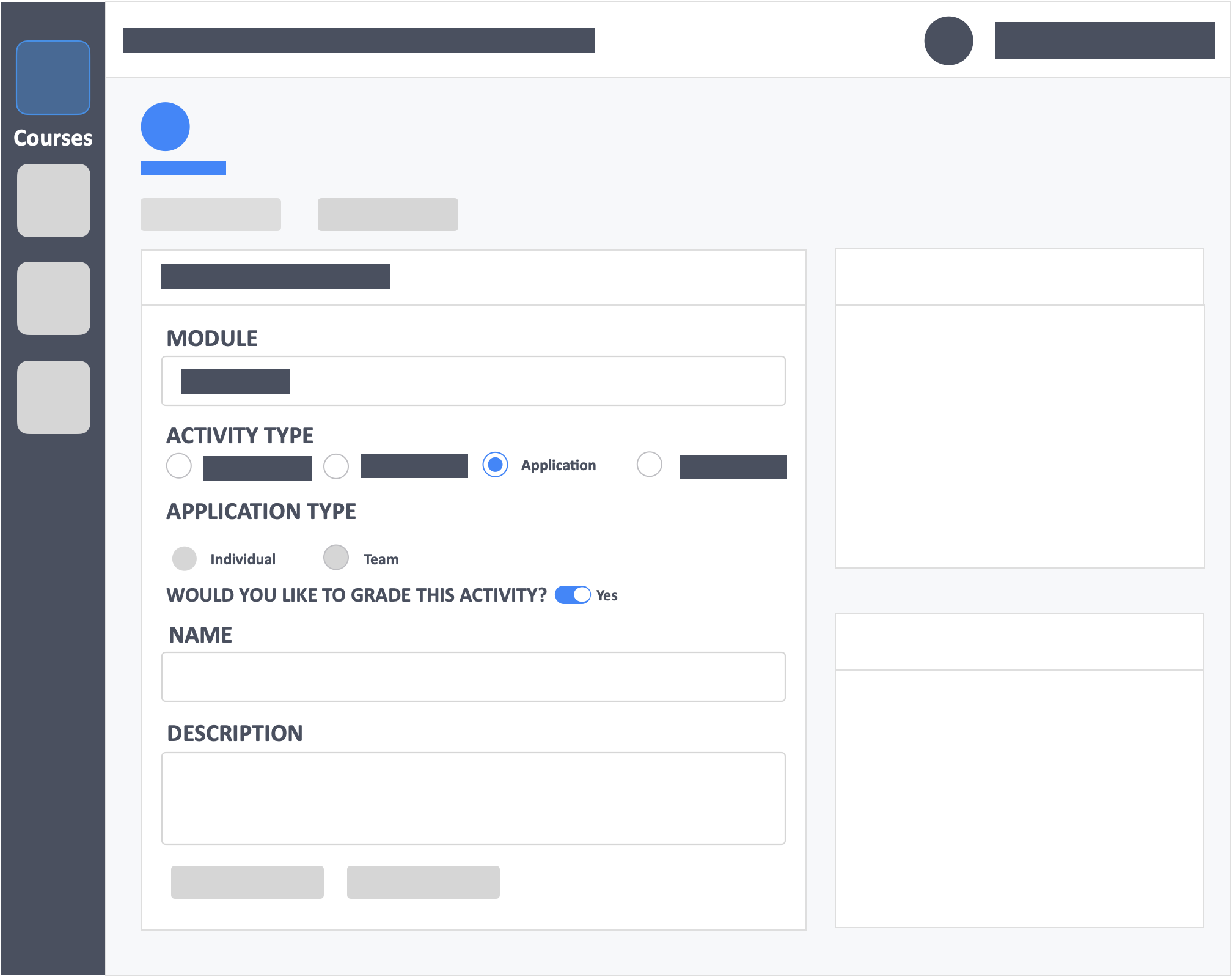 You won't have to set points for each question.
Ungraded Activities will not have an "Export Grades" button.
Applications that are not graded will not have the Scoring stage and will go straight to the Optional settings after you add your questions. The rest are set-up as is.
Learners would take ungraded Applications the same way they would a graded one.
Once the Application is ended, clicking on the More Actions drop-down button in your instructor dashboard will only give you one option, which is to Reset Activity. (see image below)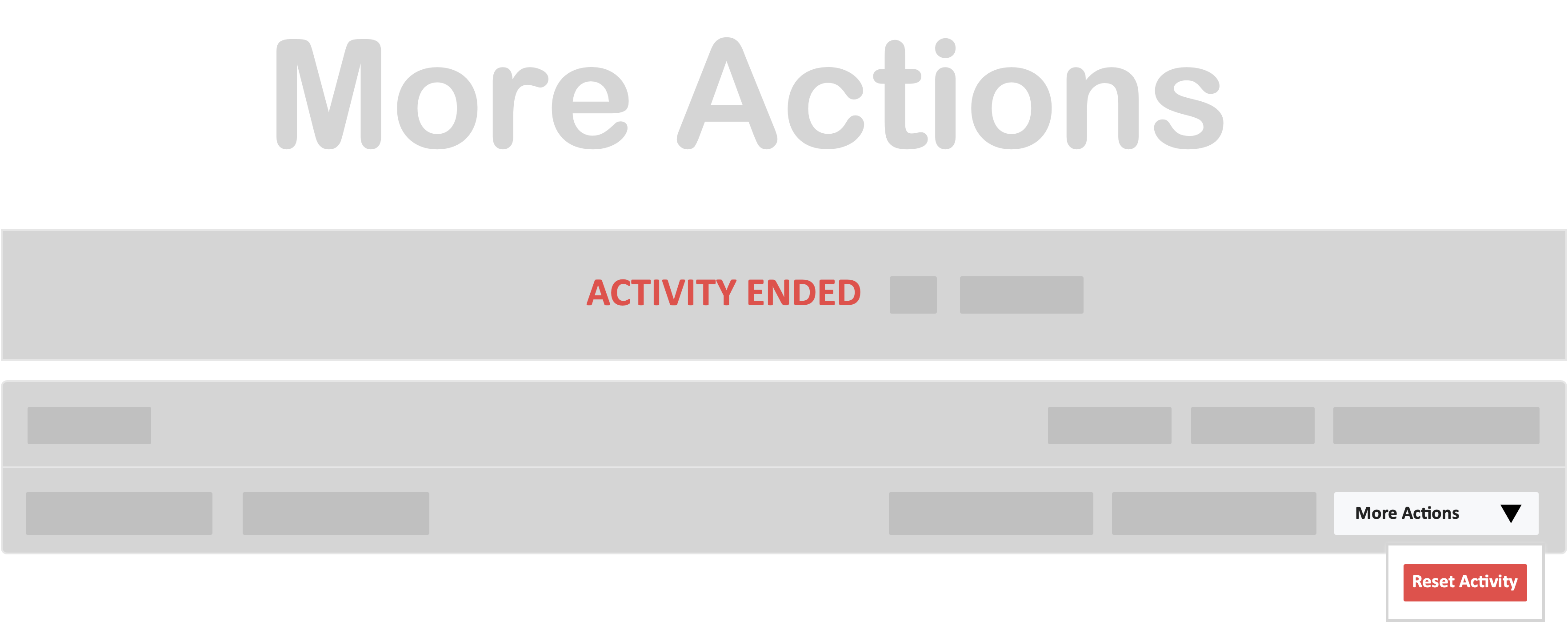 Whereas graded Applications give you additional options to Export Grades and Go to Grades. (see image below)