This article will teach you how to change the order of questions in an activity. Please take note that you will not be able to change the order of questions once the activities are published.
This Guide is for:
Super Admin
Teacher Admin (Full-Access)
Teacher, (Owner Full-Access)
Steps on How to Change the Order of Questions in an Activity.
Step 1 – In Step 2 of the activity creation process (Questions) go to the panel "Questions for This Activity".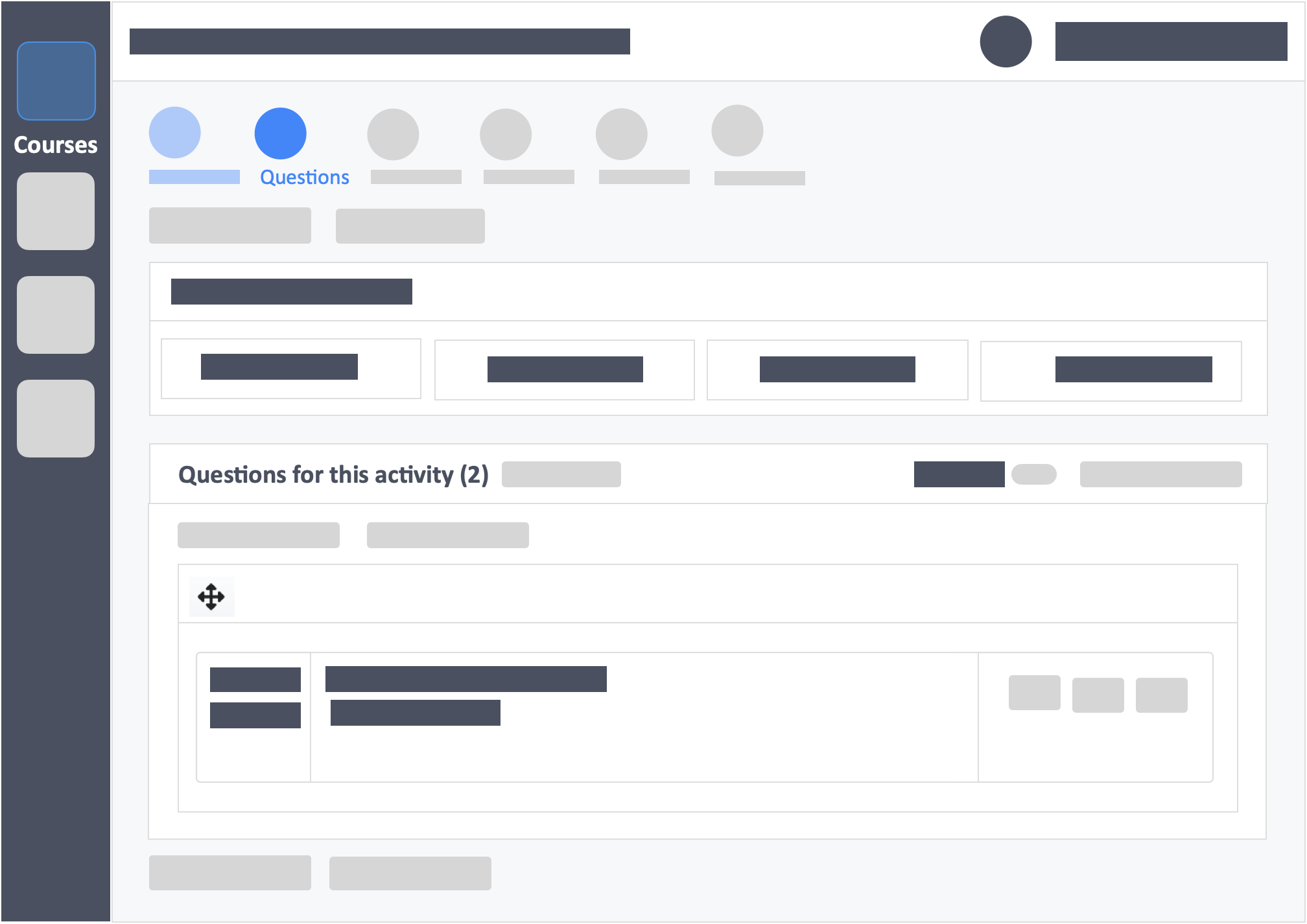 Step 2 – Click the icon "Drag and Drop" on the leftt-side of the question you want to change the order.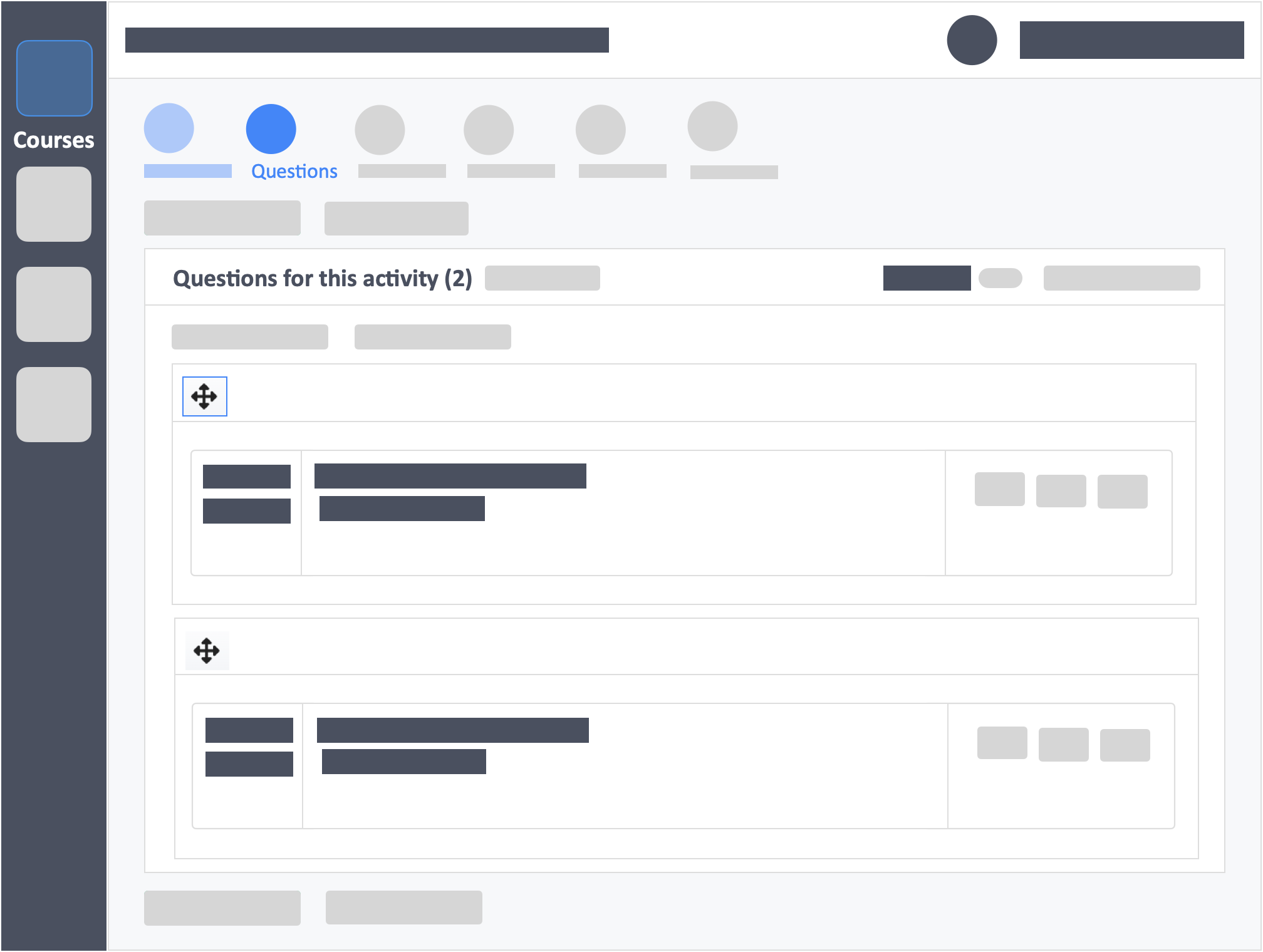 Step 3 – Drag and drop the question to your preferred order.
Step 4 – Click the green button "Go to Scoring" on the top-left of the page to go to scoring or click the white button "Save and Exit" to save changes and exit.