This article will teach you how to suspend an instructor's account. As the account administrator, you can suspend a instructor's account. Doing this will temporarily close an instructor's InteDashboard account and they will be unable to login.
This Guide is for:
Steps on How to Suspend an Instructor's Account.
Step 1 – Click the button "People" on the left-side navigation.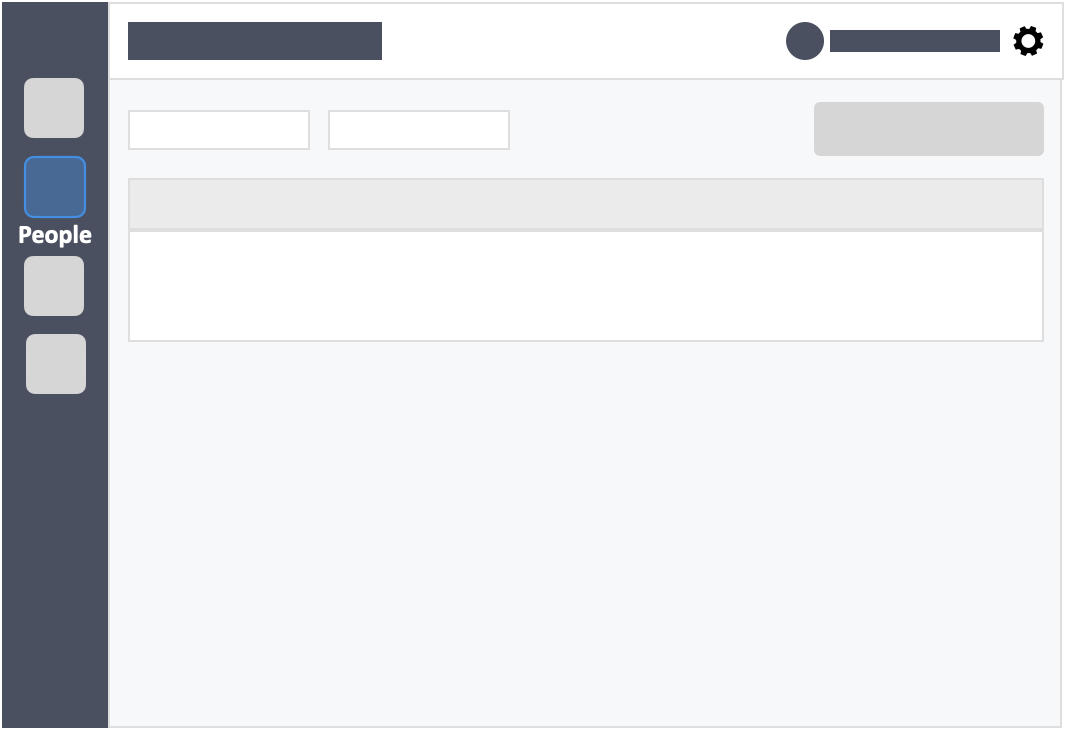 Step 2 – Click the "Teachers" tab in the left-side of the page.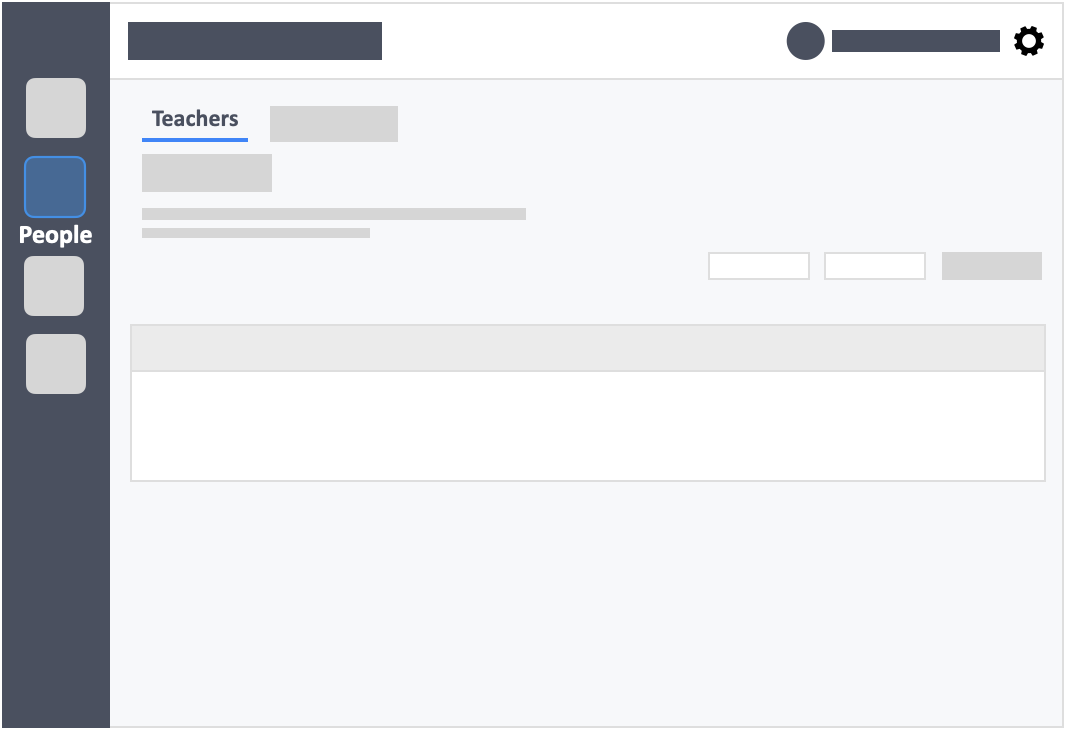 Step 3 – Click the white button "Actions" in the column on right-side of the instructor's details.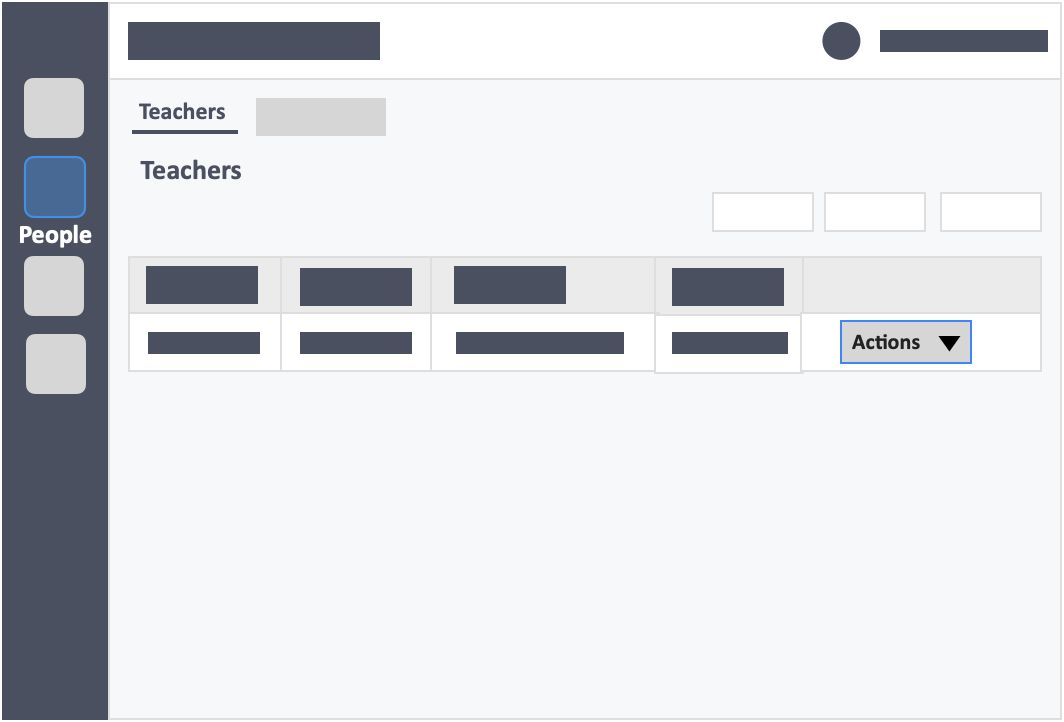 Step 4 – Click the red button "Suspend" in the drop-down.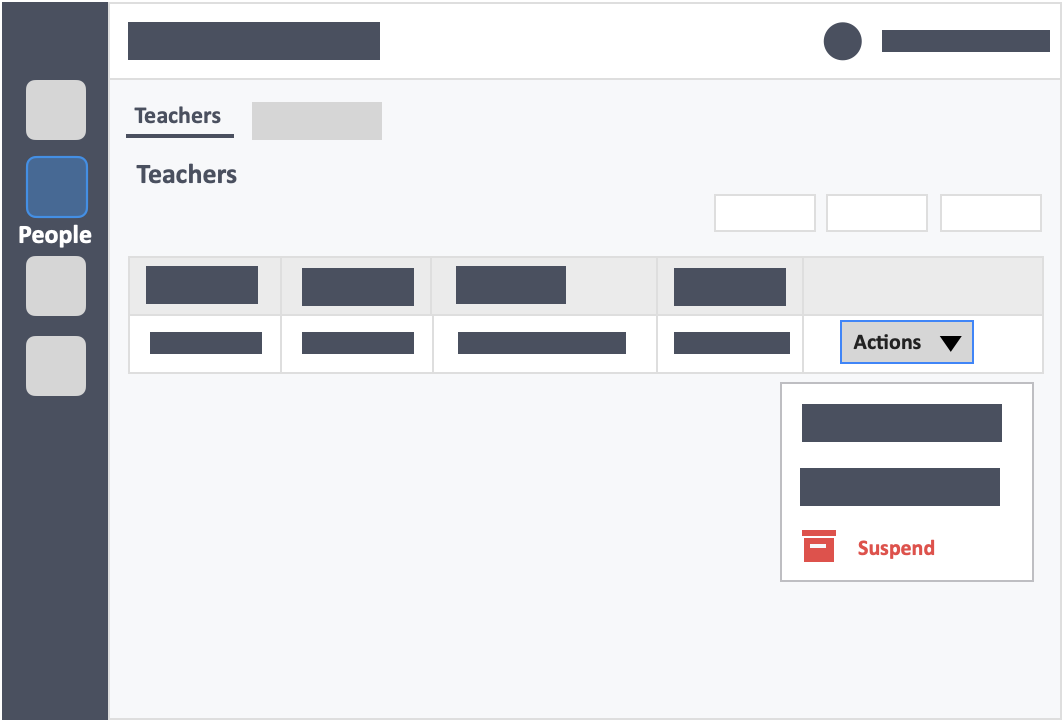 Step 5 – Click the red button "Suspend" on the pop-up.