This article will teach you how to add questions to an activity using the create new question method.
This Guide is for:
Super Admin
Teacher Admin (Full-Access)
Teacher (Owner Full-Access)
Steps on How to Add Questions to an Activity Using The Create New Question Method.
Step 1 – Click the button "Courses" on the left-side navigation.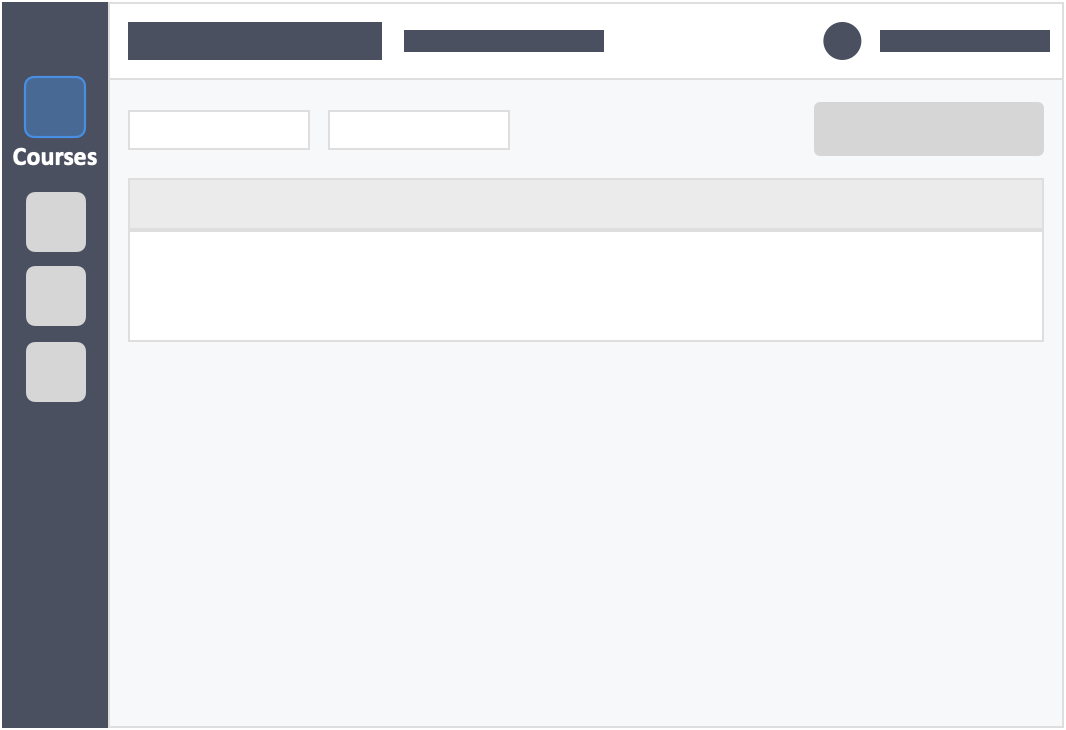 Step 2 – Click on the course in which your activity is in.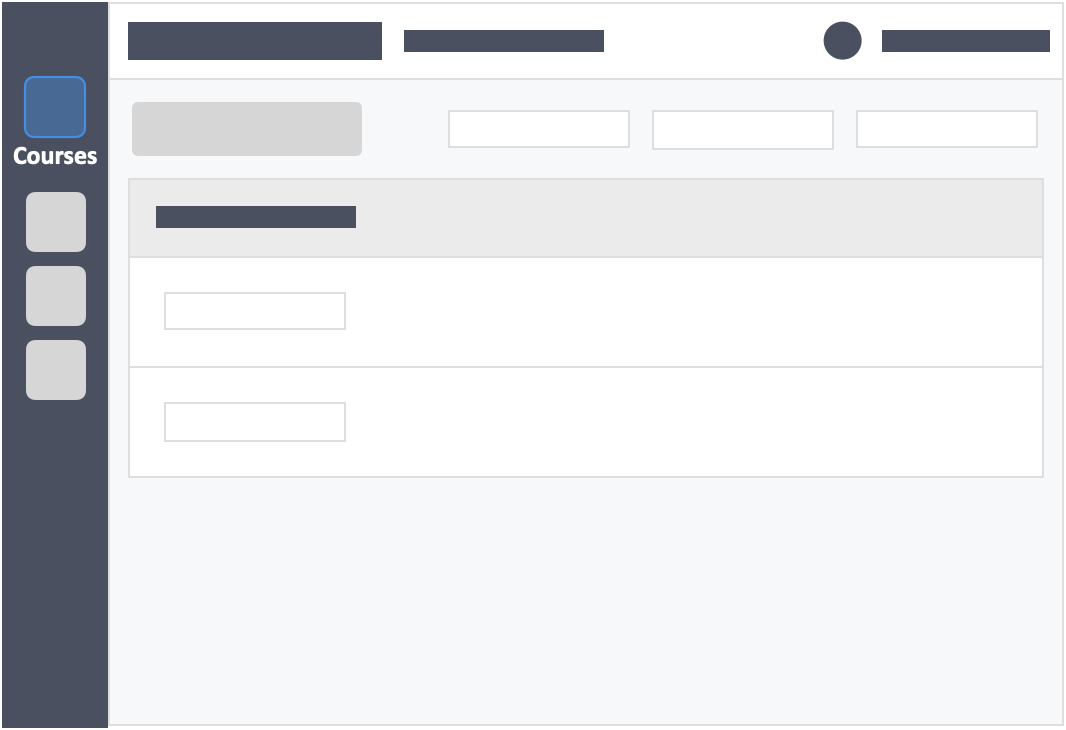 Step 3 – Click the grey button "Continue Setup" on the right-side of your actions column of the activity.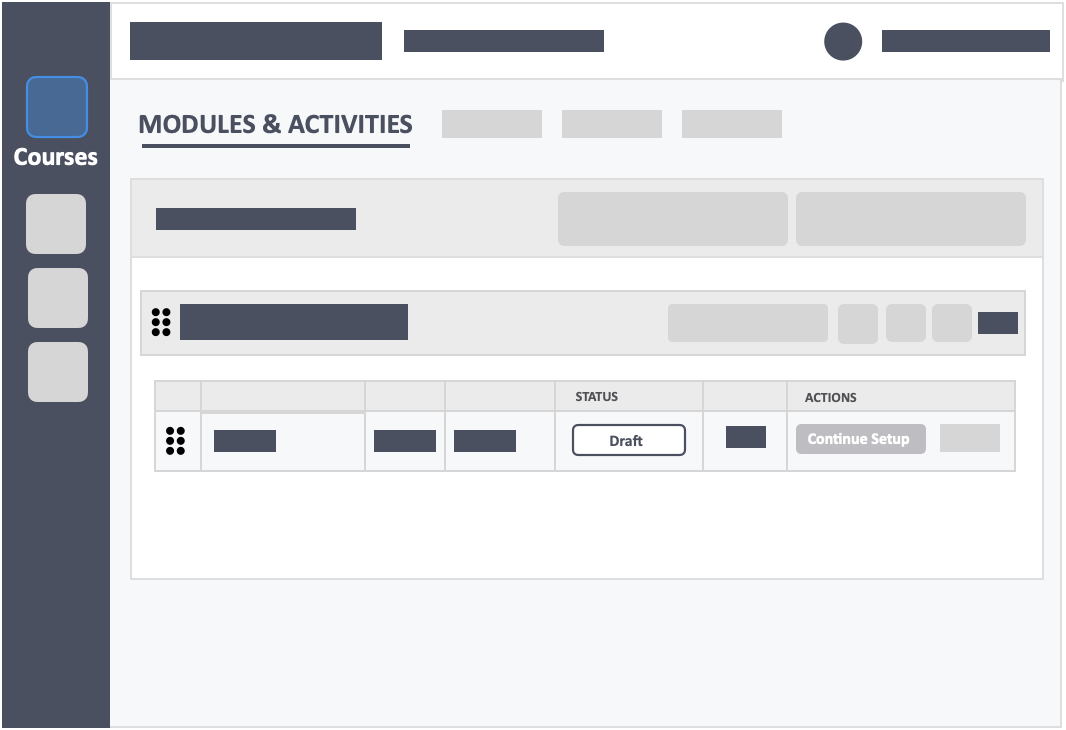 Step 4 – Click the button "Questions" on the top-left of the page in the activity creation process.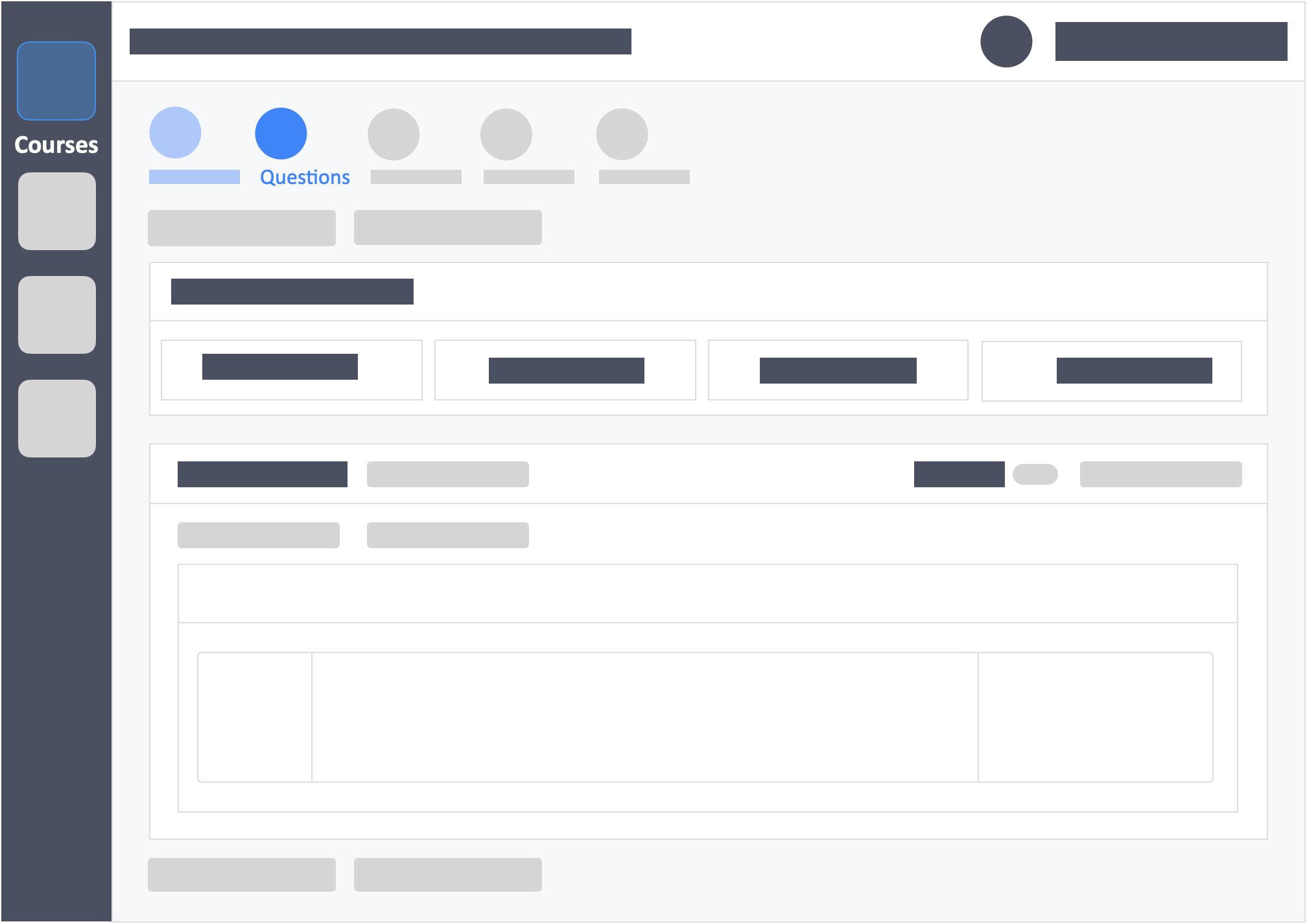 Step 5 – Click the button "Create New Question" in the select method tab.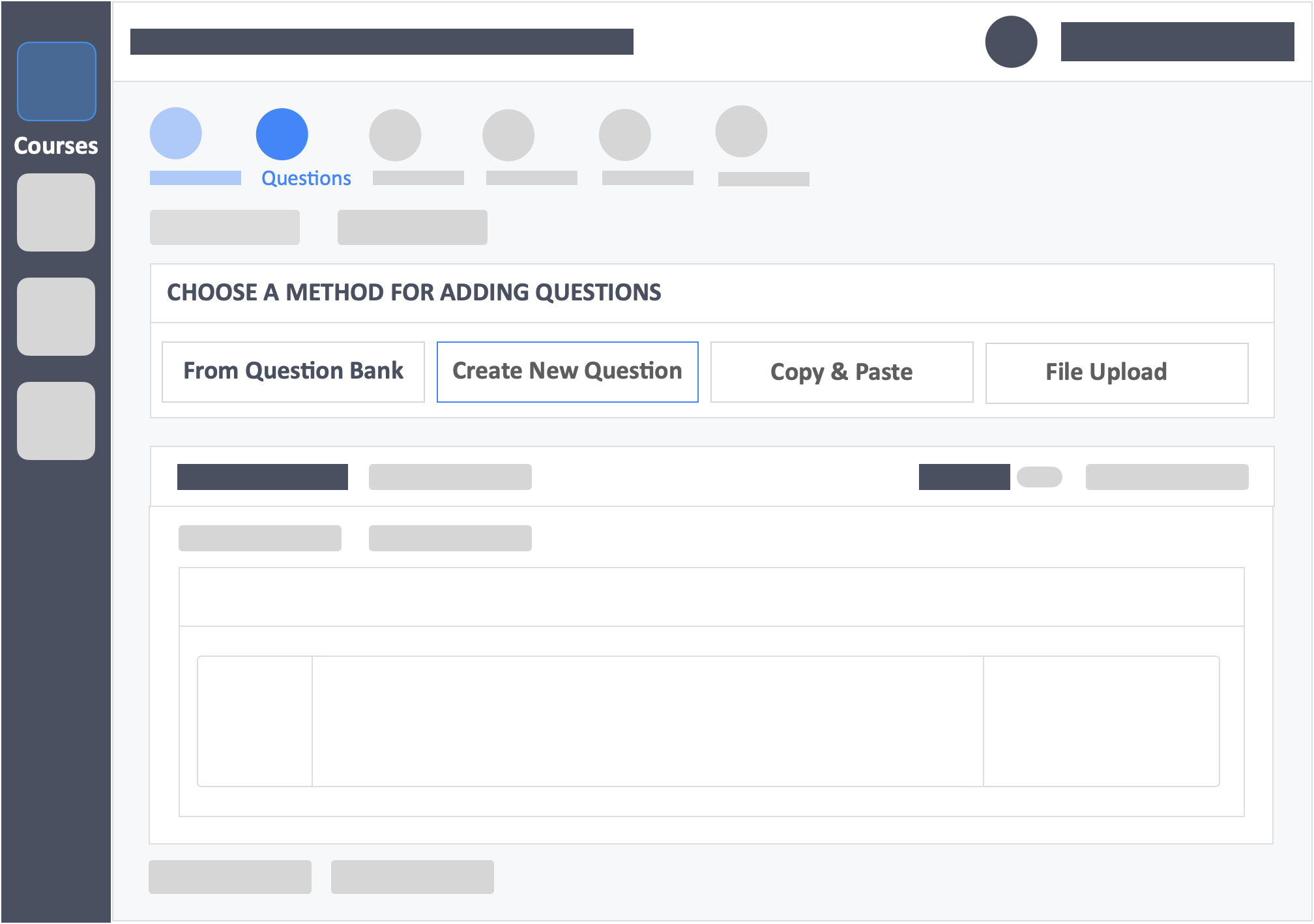 Step 6 – Select your question type.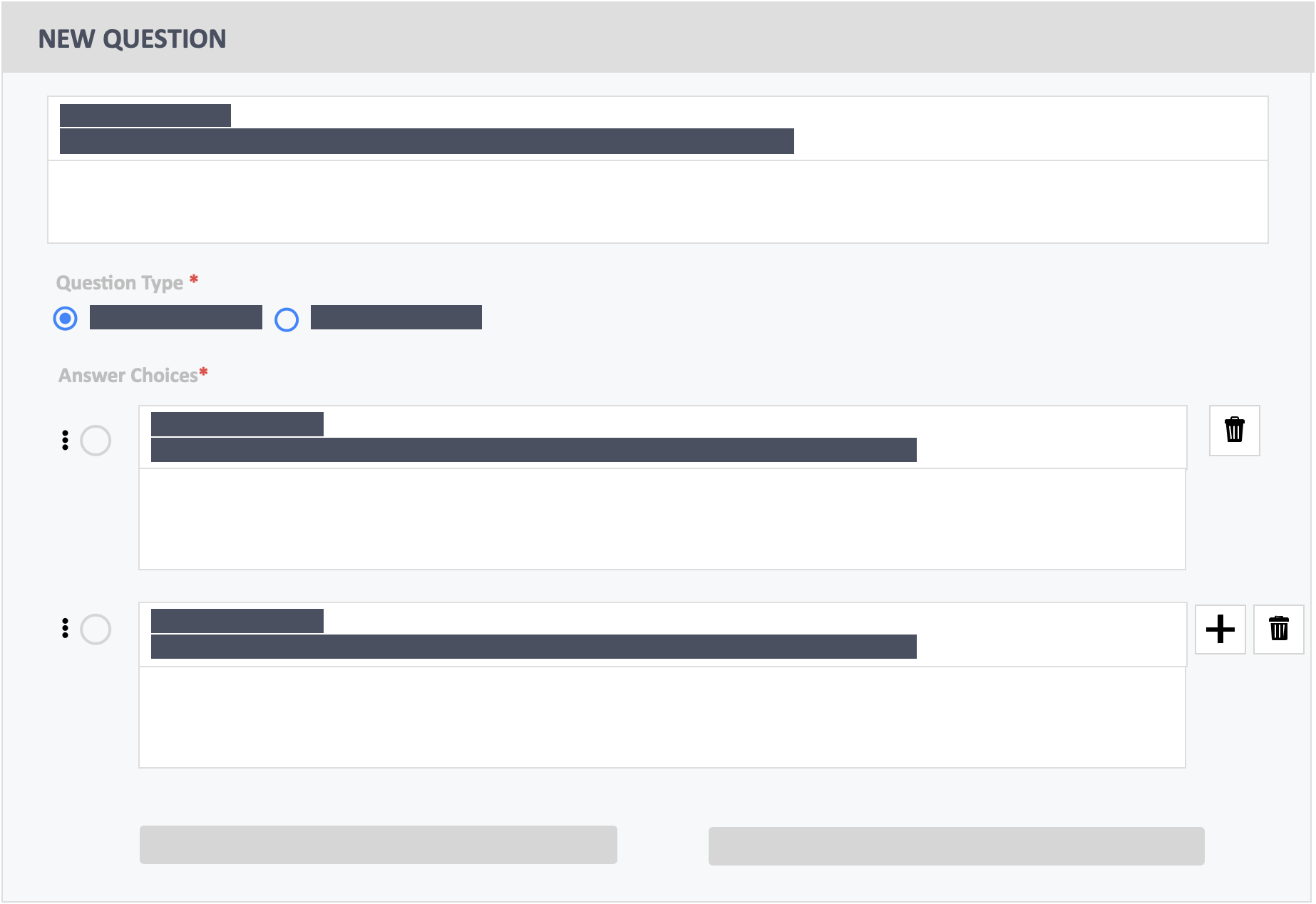 Step 7 – Input your question stem and answer options.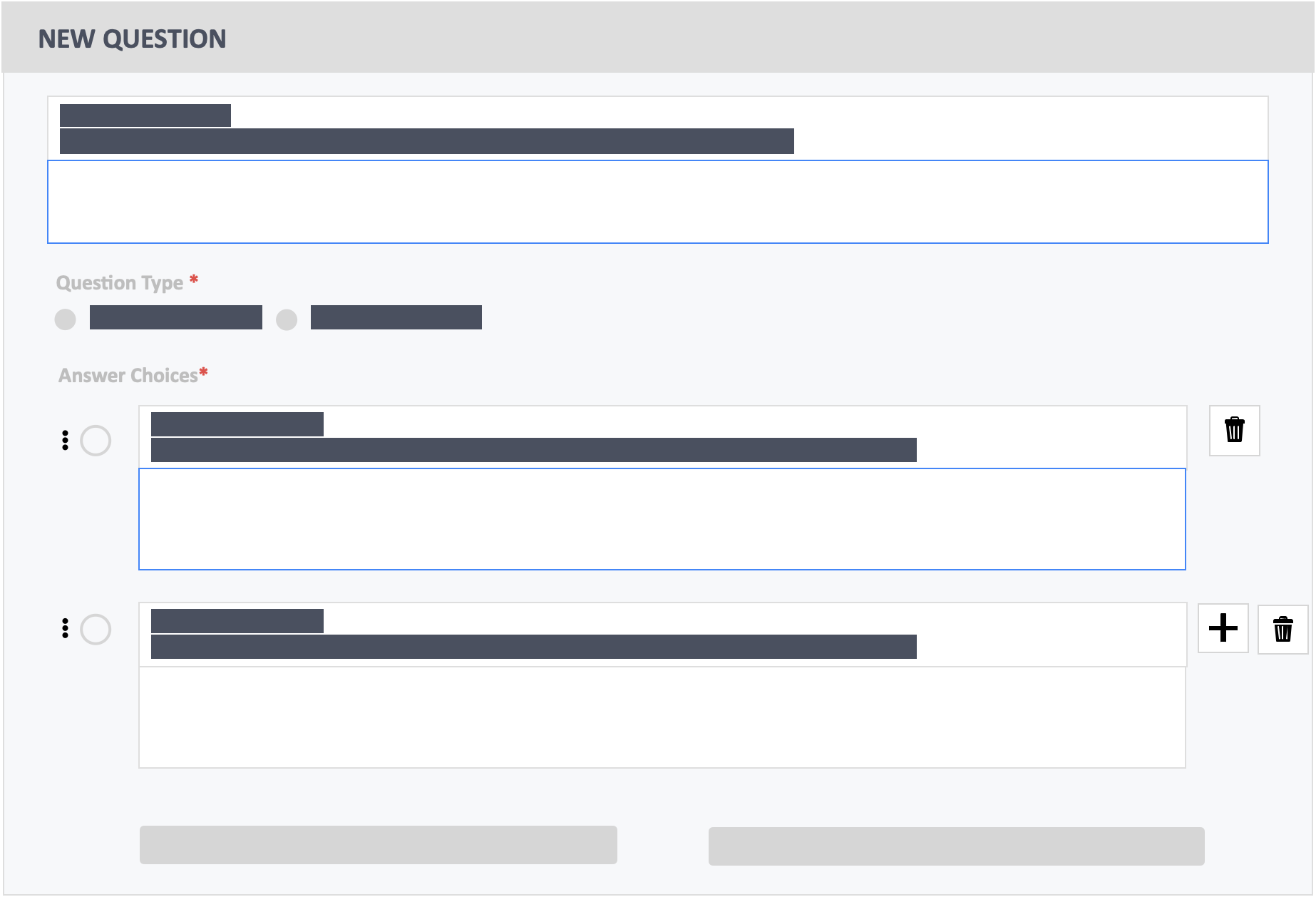 Step 8 – Click the white round button on the left-side of your answer choice to set the right answer.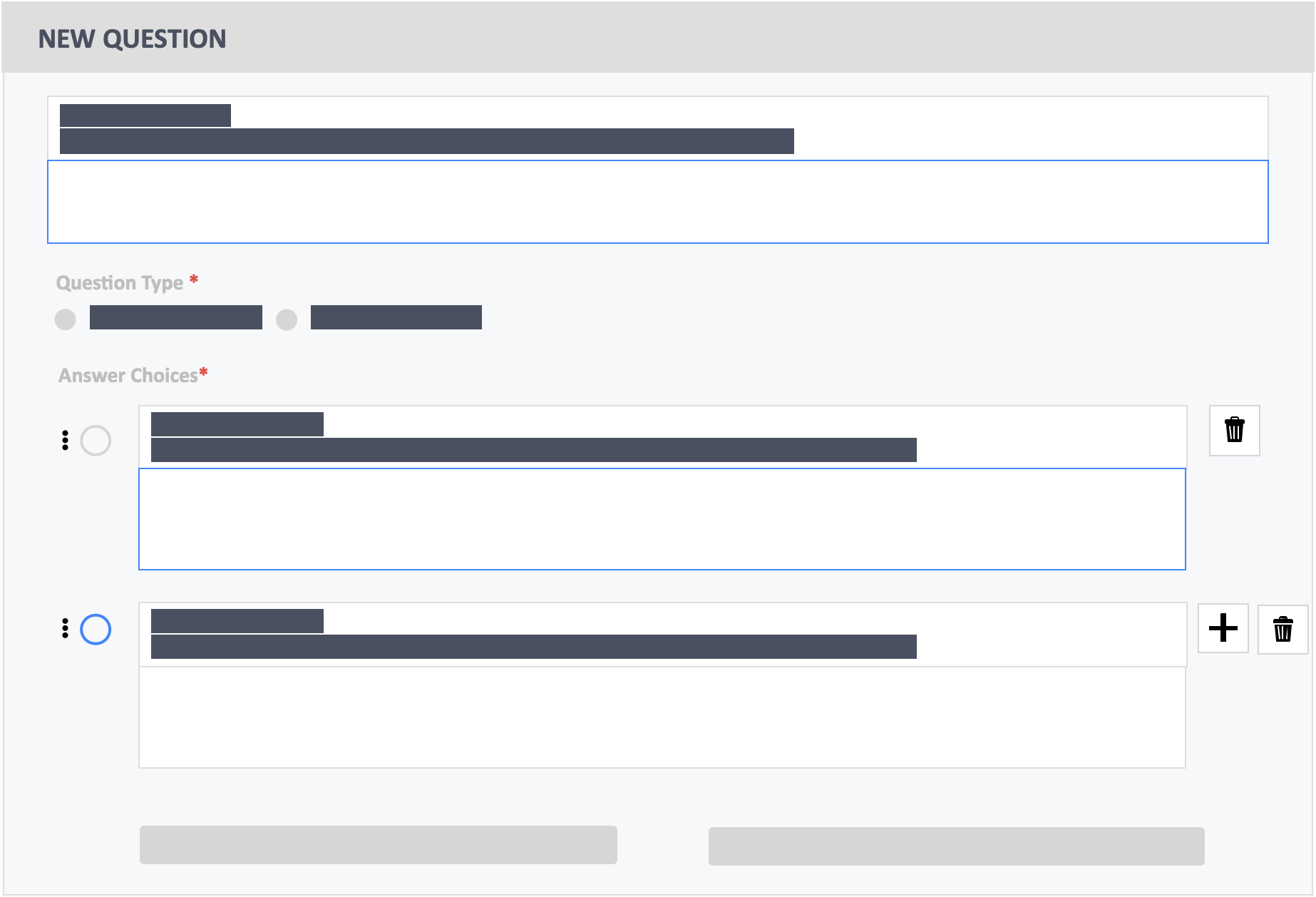 You may add more answer options by clicking on the Add or "+" button next to the text area of the last answer option. You may also delete answer options by clicking on the Delete or the bin icon.
Step 9 – Click the green button "Save" on the bottom-left of the page.