This article will teach you how to randomize your answer options order in your IRAT and for IRAT in an IRAT & TRAT activity. This option is only available for IRAT.
This Guide is for:
Super Admin
Teacher Admin (Full-Access)
Teacher (Owner Full-Access)
The Optional settings can be found in the Stage 4 of your IRAT, or IRAT & TRAT activity setup. To get to this stage of the setup, start by creating an activity on your course dashboard or click continue setup.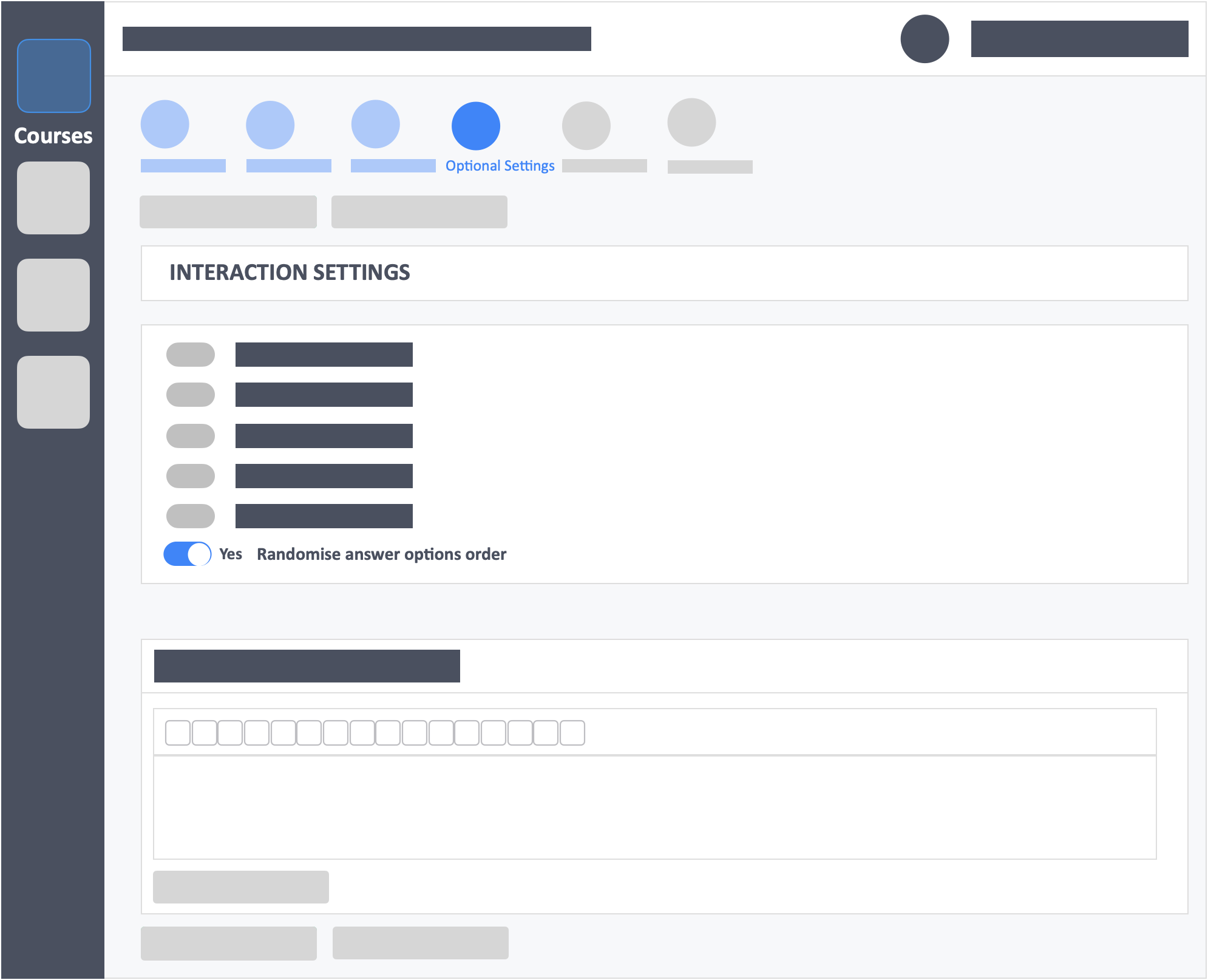 Randomize answer options order
This option when toggled to "YES" shuffles order of the answer options for each learner.