This article will explain to you how Immediate Feedback in IRAT works. Learners can collectively see if they got their answer right or wrong via immediate feedback. What allows this to happen is a feature which provides data to the user reflecting if the answer is right or not based on the criteria set by the instructor.
This Guide is for:
Super Admin
Teacher Admin (Full-Access)
Teacher, (Owner Full-Access)
Toggle the "Enable Immediate Feedback" to YES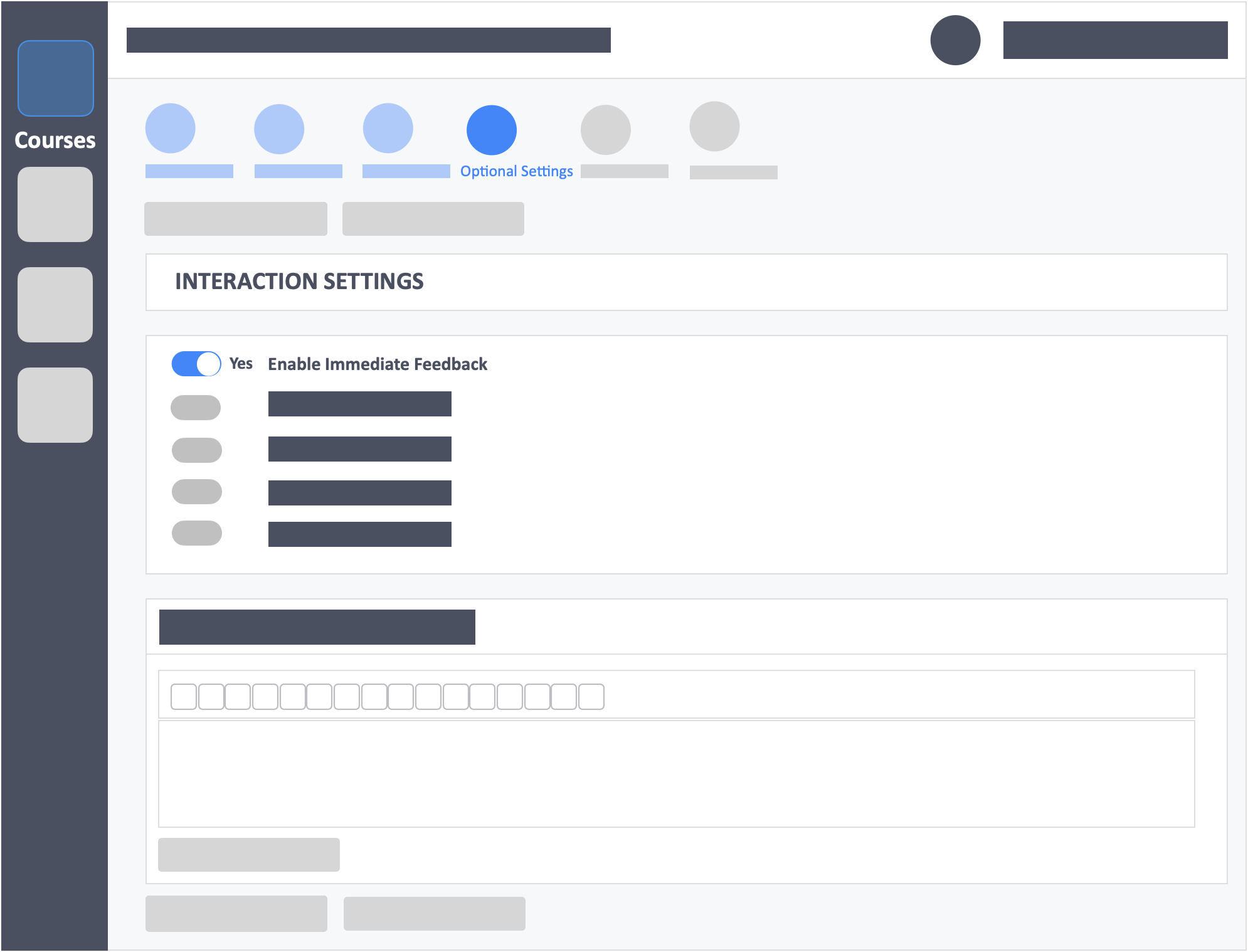 The option is on step four (OPTIONAL SETTINGS) of the IRAT creation process. This feature will allow you to build your IRATs in a TRAT like manner in case you would like your learners to know how they are progressing through the activity, or in case your IRAT is a solitary activity.